Amaranta Apart Hotel

<- Previous Hotel / Next Hotel ->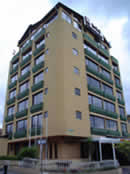 The Amaranta Apart Hotel is located in a safe, residential neighborhood in Quito.
The Amaranta Apart Hotel will be capable of getting accommodated to your needs in the following trip to Quito for business or amusement, for some days or for your wide permanency, travelling only or in a group.
Facilities:
At the Apart Hotel Amaranta, you can select from rooms, suites, a small penthouse, or one of two large penthouses, one with a wrap-around balcony, and the other, on our top floor, with a 360 degree view of Quito and cathedral ceilings.
Rooms with a private bathroom, single accommodations
Suites: One bedroom, one bathroom apartment, with complete kitchen, living room and dining room, 1-4 people.
Master Apartment Cotopaxi: Four bedroom, four bathroom complete apartment with terrace off the master bedroom.
Penthouse Lausana: lock-out unit that can be rented as a four bedroom/four bathroom apartment with formal living room and dinning room, complete kitchen and wrap-around balcony with fabulous views over Quito.
Penthouse Newport: 4 bedroom/4 bathroom apartment, cathedral ceiling with 360 degree panoramic view overlooking Quito and the majestic Andes.
Restaurants:
With the best cuts of meat and fresh seafood year-round, enjoy the best dining in Quito. Its complete menu offers variety from around the world, as well as local favorites. Located in the Hotel Amaranta, Serrano's Bar & Grill is open Sunday through Friday for breakfast and dinner. They can also accomodate large groups and even host your reception in our conference room.
RATES

* Taxes and services are not included.

Rates are subject to change
Address:
Leonidas Plaza N20-32 y Jorge Washington
Quito, Ecuador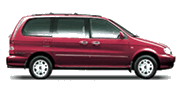 Need transportation
from the airport to your hotel?