Arasha Resort & Spa

<- Previous resort / Next resort ->
At only two hours from Quito over good paved roads, the Arasha Rainforest Resort and Spa is located in the middle of 130 acres of lush vegetation, tropical fruit trees, plants and flowers. With its ecologically sensitive bungalows, Arasha offers its guests a glimpse at the richness and tranquility of this most fragile region combined with the finest in tropical comfort.
Arasha is located in the richest "Hot Spot" on the globe, with more than 35.000 species of plants (which constitute roughly 10% of the planet).
Of these 35.000 species of plants, more than 50% are endemic to this area. This area also contains the largest variety of amphibians in the world, with over 664 distinct species and around 500 species of birds, wich most of them are endemic. At Arasha you can watch over 150 species of birds.
Almost 450 amphibian species are listed as endangered and threatened. Arasha is fully aware of this delicate issue and upon your visit, you will see the multiple conservation efforts that we have implemented as an organization and family.
From having a stress-relieving aromatic massage, to participating in any one of our many educational Eco-tours, to making chocolate out of cacao seeds, Arasha is an experience that appeals to all senses.
Recognized several times by prestigious international tourism organizations as the finest resort in Ecuador, Arasha has now been honored internationally for its impeccable personalized service, exquisite cuisine, and exceptional accommodations. Once here, guests are sure to find life's poetry in every corner of this unique paradise.
There are a wide variety of tours and activities available to our guests at the resort centering on health and wellness, as well as eco-education and amusement. The tours, both guided and unguided, include bird watching, a nocturnal tour in the jungle with torches, a primary tour of Macallares Forest, as well as tours of the rivers, cascades and lagoons among others. In addition, we also offer tours outside the resort where guests can learn about some of the native cultures of Ecuador.
Some of your other group activities include our chocolate & handcrafts workshop tropical flower bouquets, an exotic organic plantation and forest tour, flowers & natural juices tour, and nightly movies in our theater. Arasha also have an 18-hole mini golf course, fishing in the private lake, a beautiful Spa with excellent trained personnel and a Concert Hall which doubles as a game room.
In September, per stay, Arashá Resort
gives per family an additional SPA.
RATES
PACKAGE - RATES PER PERSON AND PER NIGHT
Room
Sunday
to Thursday
Friday
to Saturday
Holidays
/ High season
Adult
Child
Adult
Child
Adult
Child
Eco habitación
$. 89
$. 79
$. 99
$. 79
$. 109
$. 79
Casa familiar
$. 99
$. 79
$. 109
$. 79
$. 119
$. 79
Deluxe sin TV
$. 99
$. 79
$. 109
$. 79
$. 119
$. 79
Deluxe con TV
$. 109
$. 79
$. 119
$. 79
$. 139
$. 79
Tropical suite
$. 119
$. 79
$. 129
$. 79
$. 149
$. 79
DAILY ROOM RATES
Alojamiento
Domingo
a Jueves
Fin de
semana
Eco-cabaña
$. 55
$. 75
Deluxe sin TV
$. 85
$. 115
Deluxe con TV
$. 95
$. 125
Tropical suite
$. 115
$. 145
Casa familiar
$. 195
$. 225
* Taxes and services are not included.
Rates are subject to change
CONTACT WITH IN-QUITO.COM
Quito office
(593) 2 225 4709
(593) 2 225 4069

Resort
(593) 2 239 2127
(593) 2 239 2150
(593) 9 9198 2122
E-mail
info@arasharesort.com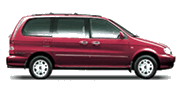 Need transportation
from the airport to your hotel?