Quito Artisans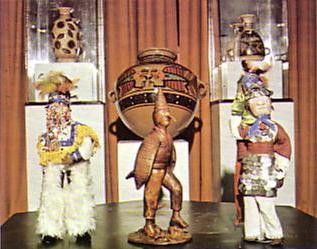 In addition to the well known colonial art-work produced by painters, carvers and metal-workers, there has been in Quito a tradition of craftsmanship in wood, silver and iron, gilding, pottery, and glazing.
A porcelain factory was set up in the city in 1771, which produced such fine pieces and handicrafts that they could well have come into the hands of the king. The factory produced tiles, crockery, appliqués, vases, candelabras, and beautiful human figures. Beauty has always been a hallmark of Quito workmanship, and it has never been seen better than in the miniatures in wax, bone, or ivory. The Museum of Colonial Art houses many of these tiny jewels.
The Quito artisans inherited this tradition, and continue to produce splendid work in wood, wrought iron, bronze, silver, bone, horn, cloth, and embroidery. But in Quito it is possible not only to see and enjoy the craftsmanship of the city itself, but also works of art from all over the country.
The majority, and, incidentally, the best of the work produced is exhibited and can be bought in Quito, in a variety of large stores: leather-work from Cotacachi, in the province of Imbabura, wood-carvings from San Antonio de Ibarra, a village of carvers, woven woolen goods, in a variety of bright colors and beautiful designs, made on the Indian looms of Otavalo, a village famous for its weaving since the Spanish conquest.
There is also an incredible variety of woven straw from Montecristi, in Manabí, and the famous Panama hats wrongly named, as they are made in Cuenca pottery from Chordelec, near Cuenca, and many other exquisite products of the Cuenca region, as well as Indian pottery, from the province of Tungurahua, and many other fine products made by artisans up and down the country.
The
Galapagos Islands
have captured the hearts and imaginations of people for the past two centuries.