Folklore Hostel

<- Previous Hostel / Next Hostel ->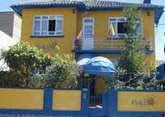 The Folklore Hotel B&B is conveniently located just a few minutes from the Mariscal, Ecuadorian Universities, and the historical city center. Ecuador is a country rich in culture, tradition, and natural beauty. From snow-covered mountains to colonial cities, visitors are guaranteed to have unique and unforgettable experiences.
The historical capital city of Quito was designated a "Cultural World Heritage" site by UNESCO in 1979, and exemplifies Ecuador's traditions.
Folklore Hotel B&B provides its guests with excellent accommodations in a typical Ecuadorian setting. We invite you to be our guests and experience Ecuadorian culture at its finest.
The B&B Folklore Hotel has a comfortable rooms decorated with Ecuadorian artwork. Each room has a special name that is representative of a specific Ecuadorian tradition. In addition, all rooms have a full bathroom, 24-hour hot water, and TV color.
We also have rooms that are complete with kitchen facilities for longer stays. At the B&B Folklore Hotel Cafeteria, we offer a continental breakfast as a courtesy to our guests.
RATES

* Taxes and services are included.

Rates are subject to change
Address:
Madrid 868 and Pontevedra
Quito, Ecuador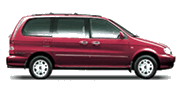 Need transportation
from the airport to your hotel?