Hotel Quito

<- Previous Hotel / Next Hotel ->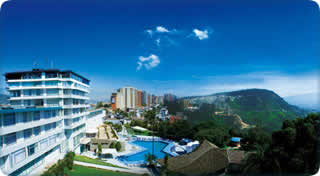 Nestled amidst secluded gardens you feel being surrounded by total tranquility and peace, even though you are right in the middle of Quito, five minutes to downtown Quito or the bank and affair district.
This is a great old-styled traditional hotel with up to date infrastructure, personalized service, rooftop restaurant and bar with an amazing view day and night, Mezzanine sports bar.
The recently redecorated outdoor heated pool, steam bath and sauna adds up as an excellent amenity to this first class hotel.
Facility Description
Would you like to wake up, draw the curtains and view one of the most beautiful cities of South America at the foot of the Andean Cordillera? Or would you prefer to sight the cupolas of the 17th Century Church of Guapulo, and the Valley of Tumbaco illuminated by the morning sun. Only the comfortable rooms of the HOTEL QUITO offer you this possibility. Cable TV, room service, cold drinks and wireless Internet are some of the other amenities that will make your stay unforgettable.
Dining
A superb service, comfortable and ample spaces, state-of-the-art technology and its proximity to the business centers of the city, make the meeting and banquet rooms the ideal venue for business meetings, workshops, seminars or social gatherings. The natural light that illuminates all our rooms, with a total capacity for 1500 persons, gives a special touch to all events.
RATES

* Taxes and services are not included.
Address:
Roca 668 and Av. Amazonas
Quito, Ecuador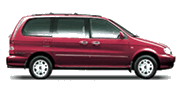 Need transportation
from the airport to your hotel?