Hotel Girasol

<- Previous Hotel / Next Hotel ->
The Hotel Girasol is located on the Solano 1088 and Seniergues streets.
Its excellent location makes it a favorite of those who look for an intimate and family atmosphere. The Hotel combines an enviable reputation for good service with completely facilities.
The hotel has a relaxing and peaceful atmosphere with spacious and modern rooms, all with private bathroom, telephone and color television.
FACILITIES
Room Service, TV Cable, Parking, Laundry Service, Reception 24-hours.
RATES

* Taxes and services are included.

Rates are subject to change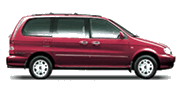 Need transportation
from the airport to your hotel?