Hostería Mindo Real

<- Previous resort / Next resort ->
Hosteria Mindo Real is a paradisiac, rich in flora and wild fauna, with a pleasant humid climate that characterizes the zone of Mindo, at the noroccident of Quito.
All facilities are designed for complete peace and total relaxation, with accommodation for 30 people.
The comfortable rooms at Hosteria Mindo Real are known for their detail to give guests the feeling of being at home. Each of the rooms allows the privilege of a comfortable rest and enjoy the silence that reigns in this remote place far from civilization.
From its balconies and windows you can admire the surrounding landscape of the valley of Mindo.
Mindo Real has a great country side, which will make easy the contact with the nature as well as the funny to discover the variety of birds, butterflies and the diversity of colorful orchids, typical of this area. At a very short distance you can also accesses a camping zone next to the clear river side.
To reach the Lodge Mindo Real must drive about two hours from Quito, taking Calacalí-Nanegalito-Los Bancos, Pedro Vicente Maldonado, La Independencia. At mile 78 ½ there is a detour that points the way to Mindo. The lodge is located 500 meters from the town, towards the path to the tape, along the Río Mindo.
RATES
Adults:

$. 22.40

Children:

$. 11.20
* Taxes and services are included.
Rates are subject to change
CONTACT WITH IN-QUITO.COM
Mindo
(593) 2 217 0120
(593) 9 766 3845

E-mail
info@mindoreal.com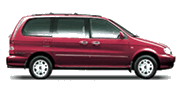 Need transportation
from the airport to your hotel?