Hostería San Carlos

<- Previous resort / Next resort ->
The Hosteria San Carlos, is located in the parish Tababela, 24 km. city of Quito and only 10 km away. New Quito Mariscal Sucre Airport.
The lodge has a colonial architecture dating from 1992, is surrounded by pines and fruit trees.
Hosteria San Carlos is a welcoming place that offers excellent accommodation, offers single, double, triple and quadruple rooms with private and shared bathroom, equipped with everything you need for an unforgettable stay amidst all the splendor that offers the nature.
Services
- Pool
- Shuttle Airpor-Hotel-Airport (with charge)
- Areas for events and receptions
- Recreational Areas
- Parking
- Restaurant
- Catering Services
RATES
* Taxes and services are included.
Rates are subject to change
CONTACT WITH IN-QUITO.COM
ECUADOR
(593) 2 255 3953
(593) 2 255 9654
(593) 9 9820 3577
(593) 2 255 0532
E-mail
central@ecostravel.com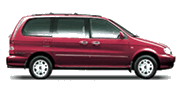 Need transportation
from the airport to your hotel?