Hacienda Santa Ana

<- Previous resort / Next resort ->
In the Cotopaxi valley between the mountains Pasochoa, Rumiñahui and Sincholagua, on property that belonged to the Company of Jesus, in a religious community that lived there in the 1600's, stands the Hacienda Santa Ana, it has been restored to its original style, with the aim of providing the best service and careful attention, to enjoy a unique experience.
The house Hacienda, has the same name as the people and land, "Santa Ana del Pedregal." This place is considered by some priests as a shrine because it has always been a place of peace and pray
Accommodation
The Hacienda has 7 rooms, each with authentic decor and style, mixing old bedside tables and lamps and decorated with murals on the walls provide a comfortable stay. Each room is named after a Jesuit Saint, and in each room to find his biography with some words that will help you get involved and feel the peace of the place. All beds have duvets and pillows fine. Each room has private bath, heater, digital safe, slippers, bottled water and herbal tea.
The bathrooms are well equipped with hair dryers, shower cap, bath robes, amenities such as shampoo, rinse, soap, body cream and toothpaste.
La Abadia Restaurant, will offer something different to other hotels, farms and restaurants in Cotopaxi, combining the surroundings of the convent, soft music and a typical Ecuadorian food that will make every moment unforgettable.
RATES
Single:

$. 120

Double:

$. 150

Triple:

$. 180
* Taxes and services are not included.
Rates are subject to change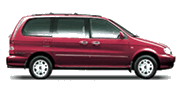 Need transportation
from the airport to your hotel?