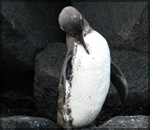 Galacruises Expeditions is a team of professional, experienced and dynamic people specialized in organizing naturalist and diving cruises in Galapagos Islands and interesting, diverse and cultural programs in the mainland of Ecuador.
Galacruises Expeditions is the owner and exclusive representative of its vessels in Galapagos, all of them with a capacity of 16 passengers.
Its programs also extend to the coast and the splendor of its beaches, to the sierra with its spectacular journey through the "Avenue of the Volcanoes," its eternal snowcaps and its mountains that aspire touching heaven, and the exuberant Amazonian region that will introduce you to the most unique biodiversity that exists in the world, by organizing the land tours it has its own transportation and guides. It also offers extensions to Peru and Bolivia.
Address:
Jorge Washington 748 and Amazonas
Quito, Ecuador