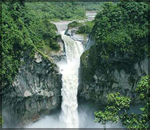 Sunshine Travel offers tours in all the regions Ecuador's Highlands – Coast – Jungle and Galapagos.
Sunshine Travel has a group of professionals with many years of experience in the tourism industry and the conviction that the personalized service is the success of their work. Their knowledge about the country allows to obtain guaranteed programs and itineraries with the most competitive prices.
Sunshine Travel is sure and convinced that Ecuador is a new and a perfect destination and it offers you its experience and excellent service. The possibilities are endless for an unforgettable journey in Ecuador.
Address:
Pasaje Roca 630 (Amazonas Ave. and Juan Leon Mera)
Quito, Ecuador