Hotel Alston Inn

<- Previous Hotel / Next Hotel ->
The Alston Inn Hotel is a family-run hotel centrally located in the new touristic and comercial part of Quito, Ecuador.

Places like banks, travel agencies, car rentals, shopping malls, embassies, airlines, hospitals and many more ares just a couple of blocks away.
Facilities:
The rooms of the Hotel Alston Inn are decorated in order to offer you the best, warm and comfortable beds, color television, telephone, private bathroom and carpeting.

Other services include fast laundry, private parking space, fax service, safe deposit boxes, free of charge extra luggage storage.
Restaurant:
The Hotel Alston Inn has two restaurants, with the choice of sea foond as well as international food.
RATES

* Taxes and services are included.

Rates are subject to change
Address:
Juan León Mera N23-41 y Veintimilla
Quito, Ecuador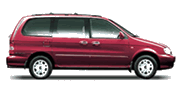 Need transportation
from the airport to your hotel?