Hotel Auca Continental

<- Previous Hotel / Next Hotel ->
Hotel Auca Continental is located in the Historical Center of Quito. The hotel offers lovely accommodation with its well maintained and neatly furnished guest rooms. Great care has been taken to implement certain extra details designed for the comfort of guests. Each room has air-conditioning, telephone, and TV Cable.
Hotel Auca Continental is perfect for long or short stays in Quito, it offers all facilities of a top class hotel at a reasonable price.
FACILITIES
Restaurant, Parking.
RATES

* Taxes and services are included.

Rates are subject to change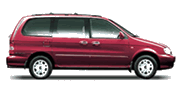 Need transportation
from the airport to your hotel?