L'Auberge Inn Hostel

<- Previous Hostel / Next Hostel ->

The Hostel is situated between the two main centers of interest  in the Ecuadorian capital : colonial Quito and the modern town. Owned by a Swiss,  it offers  you all the services to make  your stay an enjoyable and secure one in Quito.
Its a bit of an oasis in a fairly dumpy, trafficy area with its tranquil garden, delicious pizza parlor, and comfy lounge complete with games, a pool table and a fireplace.
The rooms are basic, but clean, Comfortable and cosy, all with views overlooking internal patio.
L'Auberge Inn Hostel offerS spanish lessons with professional teachers. 
RATES

| | |
| --- | --- |
| Single room: | $11 |
| Double room: | $19 |
| Triple room: | $25 |

* Taxes and services are included.

Rates are subject to change
Address:
Gran Colombia Ave. 1138 and Yaguachi
Quito, Ecuador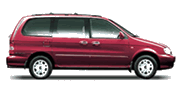 Need transportation
from the airport to your hotel?